KEEP YOUR PET HEALTHY & ACTIVE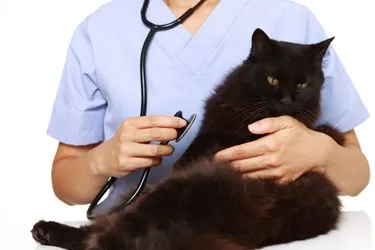 Keeping your pet well is an important aspect of pet ownership. At Goddard Veterinary Clinic, we believe that a healthy pet makes for a happy pet. Call us today to schedule a wellness checkup!
ROUTINE VISITS
Our veterinarians recommend that your pet gets checkups yearly to ensure they remain healthy. Same day and emergency appointments are available!
SAVE MONEY
We offer competitive pricing for all of our services. Whether it's a routine check-up, dental work, or even surgery, we'll make sure you don't break the bank.
VACCINATIONS
Vaccinating your pet is an important step in maintaining their health. Whether you've just adopted a new puppy or an older animal, bring them into Goddard Veterinary Clinic!
DIET PLANS
Our team can help create a diet or weight loss plan to ensure they'll be healthy for years to come.
TIMELY APPOINTMENTS
We know your time is valuable. Our team works hard to ensure your appointment is on time and efficient so you be
RELIABLE VETERINARIANS
Your pet is in good hands. Our veterinarians have over 30 years of experience caring for cats and dogs. Make an appointment today!